Our Qualifications
Terry has been associated with the financial services and financial planning fields in Olmsted and surrounding counties for over three decades. His practice focuses on those individuals with most of their careers in the rear-view mirror. Anxiety may start to set in as your retirement date gets closer. You may start to think what challenges may be brought to your doorstep. Terry and Olmsted Financial Group bring expertise, experience and excellent training to the table to assist their clients in managing these challenges.
Retirement Planning

Lifetime Income Planning

Estate Planning

Insurance Analysis

Legacy Planning

Managing Longevity Risk
How We Got Started
 
Terry was working for a proprietary firm; in other words, the only products and services he could offer were those of the firm's. Wanting to be able to deal with his clients "in their best interest", he realized that his clients were missing opportunities that he did not have access.
We are dedicated to developing lasting relationships with all our clients. We believe in helping you assess your financial goals and participate in the management of your finances.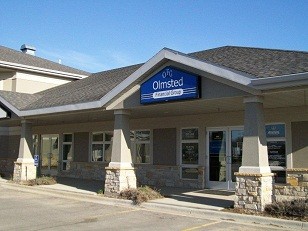 One of the benefits of working with us is our ability to provide clear, easily understood explanations of financial products and services. The personalized program that we can provide is a roadmap to working toward a more secure financial future. We're looking forward to using our expertise to help you pursue your financial goals.